Amenities:
– Volleyball
– Basketball
– Horse Shoe Pits
– Fire pits, many group fire pits located in different areas of the grounds.
– Onsite barbeques
– Black Mountain Store – Visit our office/store to shop for camping gear, bug spray, bear spray, flashlights, personal toiletries, Prospecting Equipment and Metal Detectors.
– Cookhouse rental – kitchen and dinning room, your group must provide its own cookware, plates, utensil, ect…. Cost is $100/day plus GST.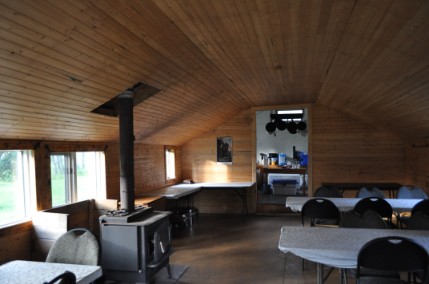 Saloon
Our Bear`s Den Saloon is a Old West style saloon. Enjoy a drink on the covered deck while relaxing in the beautiful wilderness around you
Saloon rental – Your group can provide the drink service for your event. Cost $100/day
Click on Pictures Below To See Our Saloon Up Close!